The best material to print maps for waterproof, hard wearing, and tear resistant results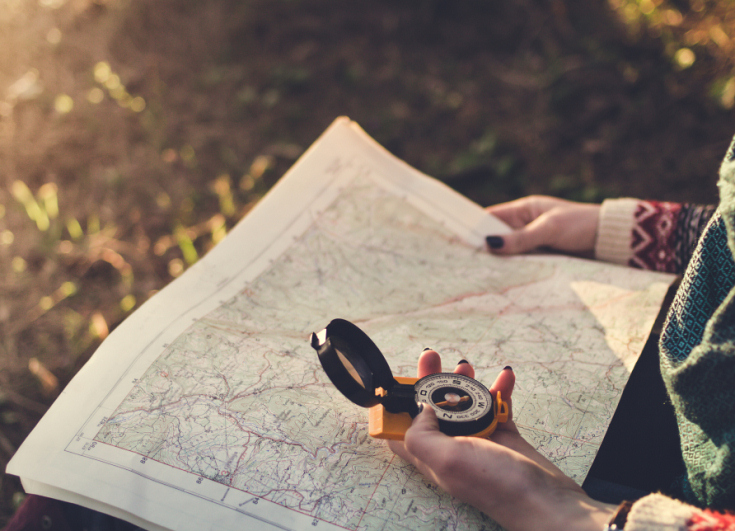 Traditionally maps and charts have been printed on paper. However this is not a satisfactory material when outdoor weather conditions deteriorate to the wet and windy or if the map or chart is likely to be exposed to prolonged watery conditions. Paper, as a wood-based substrate, easily absorbs water when exposed to the elements and is then liable to tear and discolour, rendering the map virtually unusable. Over-laminating the map or the use of a transparent map or chart case for protection is only a partial solution resulting in less ease of use. The most important point for the map reader is that all the information displayed should be clearly legible, and that the map or chart should also be as durable and hard wearing as possible.
What if the disadvantages of the paper map could be overcome by printing onto a waterproof material that would also be tear and grease resistant? Such a material would also need to be easily folded and allow details, symbols, and colours to be printed to a high standard of clarity. The best material to print maps for waterproof, hard wearing, and tear resistant results is a synthetic paper. These attributes are exactly what SYNPLAS SPA Synthetic papers offer as a Map or Chart printing material.
Synplas SPA papers are produced by Nanya Plastics Corporation of Taiwan, the world's largest manufacturer of synthetic papers. Each of the Synplas SPA materials consists of a single layer
polypropylene construction with a soft matt surface finish that gives superb print results, offers superior strength and possesses excellent moisture barrier properties.
Synplas SPA grades suitable for waterproof Maps, Charts, and Guides are available in thicknesses of 100, 120 and 150 microns. Maps and charts are best printed on SPA papers by Offset Litho, or UV Litho processes using oxidising inks. In addition there are further specialist versions of Synplas available for Digital Inkjet printing. For Printing recommendations for Synplas please refer to our website. www.depltd.co.uk
See " User Application Guidelines"
Synplas papers remain completely Waterproof even when totally and continually immersed in water. The printed details do not discolour and remain clearly legible.
Synplas also has the following benefits for the end user :
Tear Resistant. Resists careless folding or splitting apart due to misuse.
Grease and Chemical Resistant. Does not absorb Food fats and oils, cleaning chemicals will not damage the printed surface. The map or chart can be wiped clean with a damp cloth and, if needed, a small drop of ordinary washing up detergent
Easily Foldable. Oustanding Foldability compared to competitor products. Folds flat and even after continuous use the folds do not become weakened and split as with paper.
All Synplas papers are Environmentally Friendly, being 100 % Recyclable. No trees are felled to produce Synplas.
For further information on the suitability of Synplas SPA papers for your particular project
Please contact us on 01737 813517, or e-mail sales@depltd.co.uk or use the Contact form on the website.